Spooky Guarantee: DIY Projects for Kids at Halloween
Wed, 11 Oct, 2023
The Magic of Shared Pastime: How Halloween Crafting Brings Children and Parents Closer
Halloween, the festival of evil spirits and the night of diversity, goes far beyond the traditional trick or treat. This is the season when parents and children have the opportunity to get creative with great ideas together. Crafting Halloween decorations or trying out spooky Halloween recipes together can create not only an unforgettable experience but also strengthen the bond between parents and children.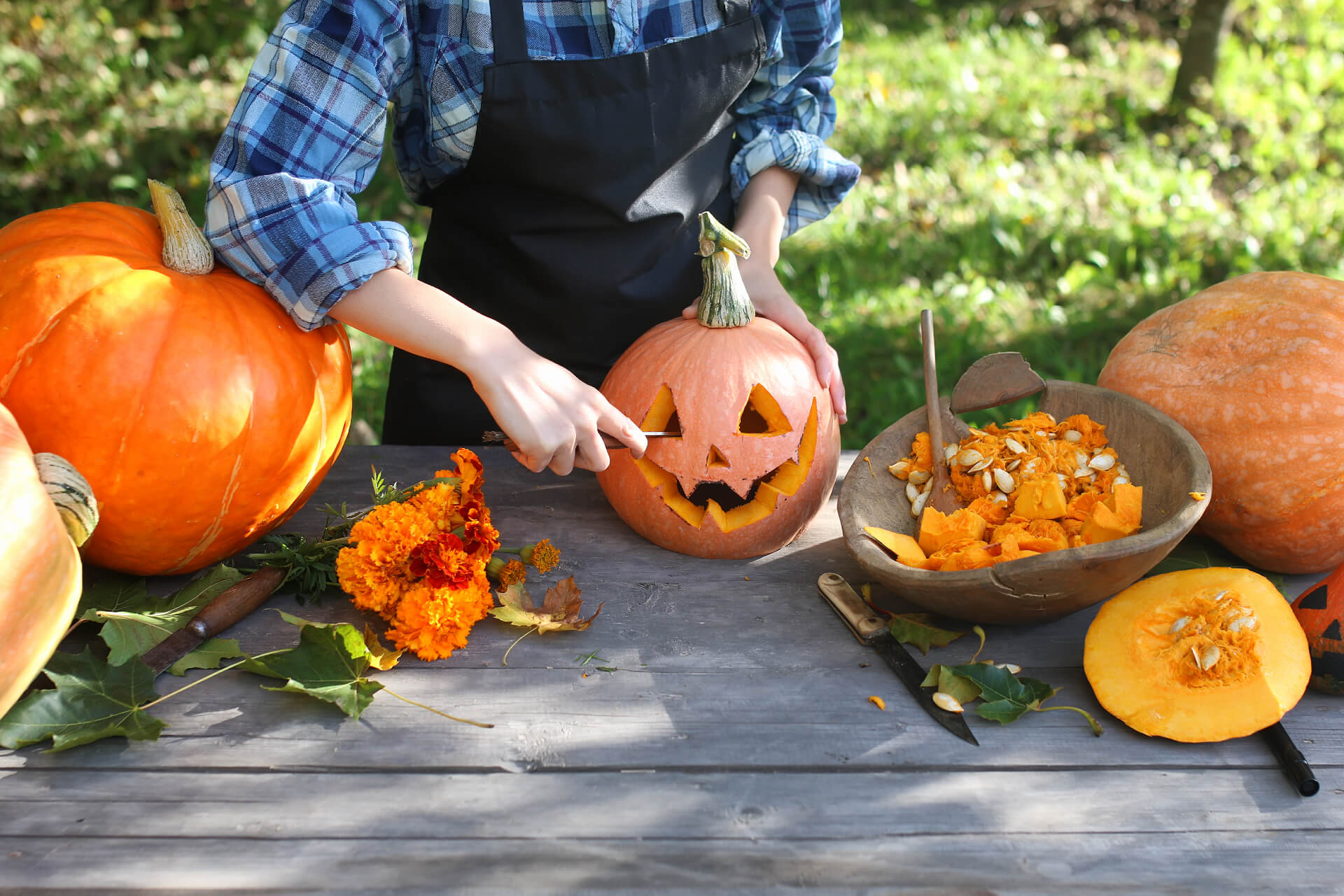 Celebrating Halloween: More than just sweets or tricks
Although "trick or treat" is the most well-known ritual of Halloween, there are numerous other ways for families to spend this special time. Crafting with children, carving pumpkins, or even creating your own Halloween Escape Room - the possibilities are endless.
Creative and fantastic ideas for an unforgettable Halloween with children
Self-made vampire costume: A biting amount of fun for the little ones
A vampire costume is one of the classics among Halloween costumes. But instead of buying a ready-made costume, why not craft one yourself? Especially when your child gets the chance to help with the crafting!
Overview of a typical vampire outfit: A typical vampire outfit consists of a black cloak, pointed plastic teeth, and pale makeup. Accessories like fake blood or red eyes can add the finishing touch to the costume.
Materials and steps for making it yourself: You'll need black fabric for the cloak, plastic teeth, light makeup, and red contact lenses. For the cloak, you cut the fabric to size and sew the edges. Teeth and makeup can be found in any Halloween store.
Home decorations for the eerie season
Carving pumpkins and crafting Halloween decorations: The art of following creative ideas
Carving pumpkins with children and teenagers is an annual ritual. With the right templates and tools, especially sharp knives, anyone can create a spooky face. You should be careful when scooping out the pumpkin seeds, but it can also be fun. In addition to scary faces, you can also try out funny designs that are perfect for the Halloween party. It's a wonderful way to let your creativity run wild while creating great Halloween decorations. And don't forget, pumpkin seeds can lead to delicious muffins.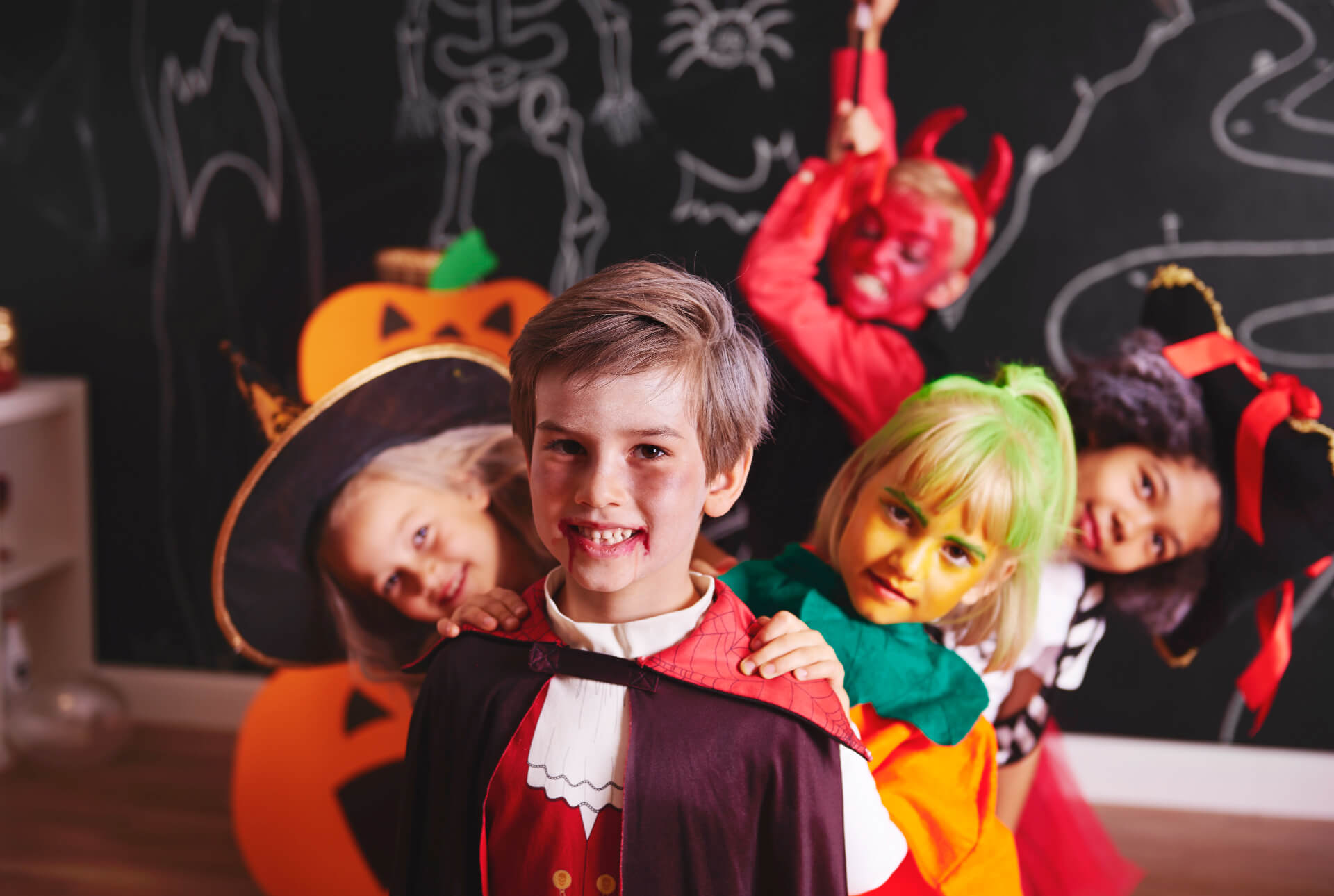 Crafting bats: Shadows flying through the house
With some black cardboard and a template, you can easily craft bats. These decorative ideas are perfect for a spooky Halloween party. The crafted bats can then be hung up in the house or garden, making it look like they're flying through the night. This is a great way to set the atmosphere for the party, especially in children's rooms. You'll see how excited the little guests will be when they discover the homemade bats. This will make your Halloween party an unforgettable experience for the children.
An adventure at home: The Halloween Escape Room idea
Escape Room for children: DIY ideas for a spookily beautiful Halloween!
DIY ideas for at home:
Escape rooms are currently a real trend. So why not create your own escape room for the Halloween celebration at home? The key is always a central puzzle or an exciting story. Maybe it's about finding treasure or breaking an old curse. Your imagination knows no bounds! To make the gaming experience unforgettable, hide important clues in spooky stories or integrate them into the decoration. It is essential that the game be adjusted to the age of the children, so that every player has maximum fun and feels engaged.
Halloween in Graz:
Instead of staying at home, you can have a special Halloween experience in Graz. Visit the Escape Room "NoWayout." A highlight there is the "School of Magic," an Escape Room for children. This room offers an unforgettable experience and is just as exciting and fun as your DIY project!
Conclusion
The added value of DIY projects for Halloween: Quality time and creative skills
In today's digital age, there is nothing more valuable than genuine, unadulterated moments with the family. Through crafting and creating together for Halloween, not only creativity is promoted but also precious memories are created. Whether it's carving pumpkins, solving exciting puzzles, crafting bats, or creating your own Escape Room - the shared time and the joint creation of something unique bring parents and children closer. It's more than just a celebration - it's an opportunity to strengthen bonds and grow together to celebrate a successful Halloween. And don't forget, children's costumes can also be a part of this creative adventure.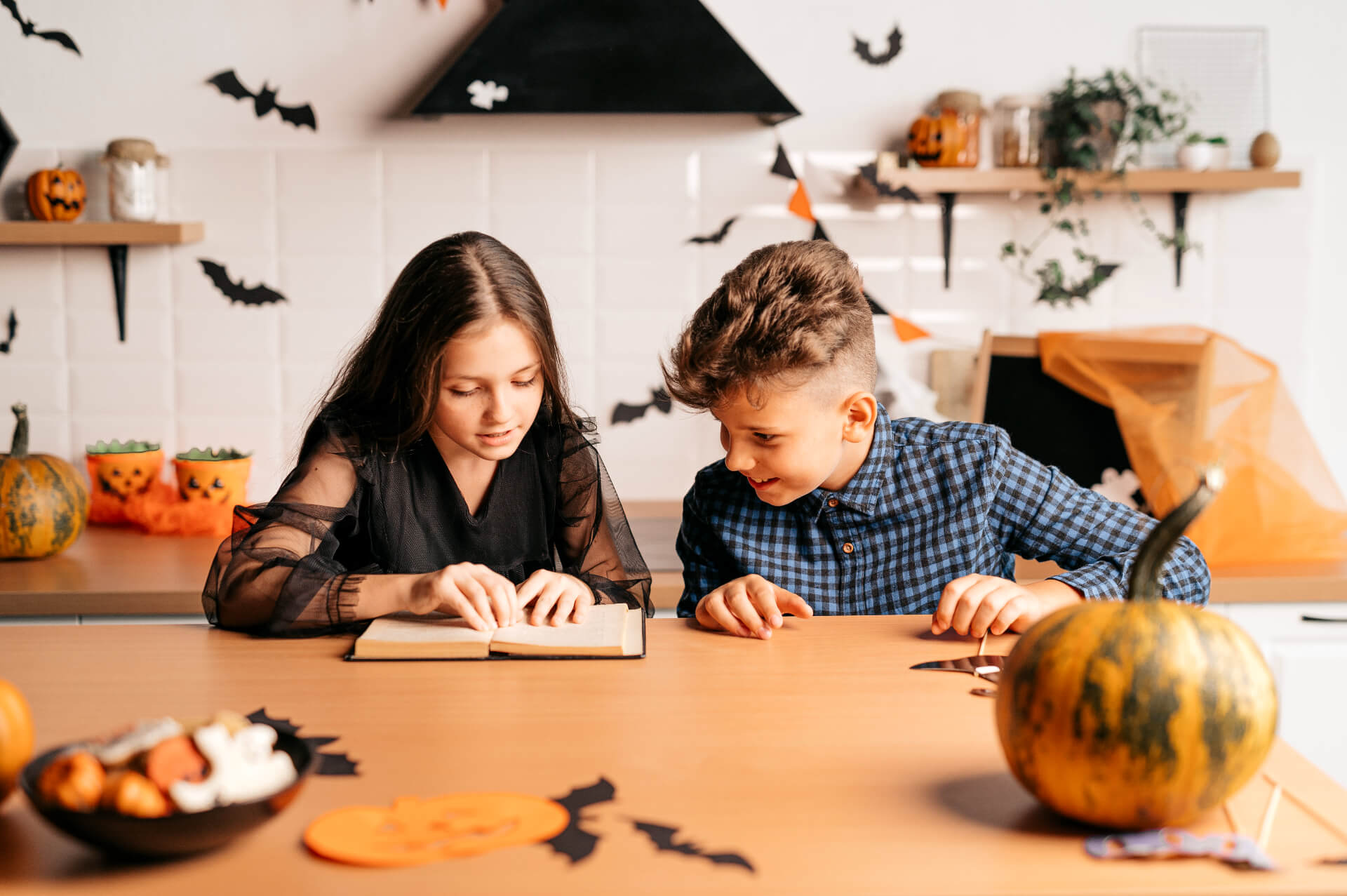 FAQ
Q1: What are some recommended Halloween games for children that can be made at home?
A1: Some recommended Halloween games for children include crafting decorations like bats and pumpkins together, creating your own vampire costume, and designing a DIY escape room.
Q2: Are there any specific spooky Halloween games for an unforgettable party?
A2: Yes, there are special spooky Halloween games for an unforgettable party. These include telling ghost stories, hosting a spooky treasure hunt, or watching scary movies.
Q3: How can one become an Escape Master in Halloween activities?
A3: To become an Escape Master, you should successfully navigate the Escape Room you've designed and solve the hidden puzzles within. It involves mastering central puzzles or thrilling stories and finding important clues within spooky narratives or decorations.
Q4: For beginners, what is an Escape Room?
A4: An Escape Room is a physical adventure game where players are locked in a room and must use puzzles and clues to escape within a set time frame. The goal is to follow an exciting story and solve the central puzzle.
Q5: How can I create spooky Halloween elements for my own Escape Room game?
A5: You can integrate spooky elements from stories, hide important clues within decorations, and use themes such as old curses or treasure hunts to make your game exciting and challenging.
Q6: Are there professional Escape Rooms for children in Graz?
A6: Yes, in Graz, there is the Escape Room "NoWayout," which offers a special highlight called the "School of Magic," an escape room designed specifically for children.